The site is EDUCTAIONAL for young and mature coin collectors,
it will become a forum and is non commercial.
Charles 1st Strip of 7 Farthings
(dies 7,8,9,1,2,3,4).
As Struck and of the highest rarity



Charles I 1625-49
Robert Devereux 3rd Earl of Essex
Military Reward 1642
By T.Rawlins


Charles I 1624-49
Openwork by Rawlins
A wonderfull openwork high quality Royalist badge
Uniface



Edward IV
Groat 1461-1470
mm sun, CIVITAS LONDON
As struck 2.98g S.2000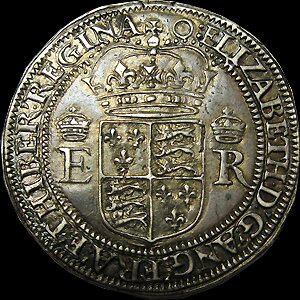 4 Testerns (four reales) silver,
Queen Elizabeth I (1558-1603),East India Company.
GENERAL TRADE COINAGE ISSUE,OR,'PORTCULLIS COINAGE'
mintmark O, (1600)
obv. crowned arms, around O: ELIZABETH. D;G; ANG; FRA; ET. HIBER; REGINA. crowned E R at sides
rev. O: POSVI. DEVM. ADIVTOREM. MEVM around crowned portcullis
THE FINEST KNOWN SPECIMAN
   
Charles II
1660-1685
Tin Farthing
Corrosion free
   
         
1723
George I Halfcrown
SSC [South Sea Company]

    
1776
 George III
Pattern Third Guinea

        
AD 193-211
THRACE, Anchialus. Septimius Severus 
Obv. Laureate, draped, and cuirassed bust right 
Rev. Coiled serpent facing, head right

    
1796 Purim Penny 
Cabbage Society


Cabbage Society

 / Purim (Jewish societyfraternal group, it was known as the 


Cabbage Society

) token.
The interesting edge device, coarse milling over 
"An Asylum For The Oppress'd Of All Nations,"
 includes the very same host edge as found on the Washington Liberty 
and Security Pennies

                
1601
Elizabeth I Pattern Groat 
Pledge in Silver
Struck piece
Excessively rare
   

Elizabeth I, Pattern Penny
1601 in copper
THE PLEDGE OF PENNY
Excessiveley Rare
Ex.Brice, Montagu, Murdoch, Manton, Locket   




ROMAN BRASS SESTERTIUS
Britain's rarest coin and a World rarity
The brass coin stuck to commemerate Hadrian's visit to
Britain in AD 130-134. A magnificent specimen depicting
Hadrian addressing his legion in Britain
Currently on Exhibition at the British Museum
case 14 of gallery 49 (Roman Britain)

Three specimens exist
Art, Rarity & Beauty
Folkes 1763 say from the cabinet of James West, M.P., (c.1704-1772)
Snelling 1763 also shows it in his plate without comment
J. West was also an active collector of books



SABENA SESTERTIUS
Wife of Hadrian
Emperor Hadrian ruled for 21 years from
A.D. 117 until A.D. 138
Hadrian married Vibia SABENA
SABENA was the Emperor Trajan's grand-niece



1633
Scotland, Charles I Coronation Medal
Charles I, mounted on horse advancing
left, roses, shamrocks and thistles beneath,
date below/ 1633 /;
CAROLVS AVGVSTISS / ET INVICTISS / MAG / BRIT / FRAN / ET / HIB / MONARCHA
All-seeing eye
River Thames scene of Coronation;
AT VRBEM / E / SOL ORBEM REDIENS / SIC REX ILLVMIN
The artist is Nicholas Briot
Silver


1651 Half-crown
COMMONWEALTH OF ENGLAND
GOD WITH VS
'pattern by Simon/Blondeau'
Simon made the dies, Blondeau the machinery



GALBA SESTERTIUS
68-69 AD
Roman Empire
SER GALBA IMP CAES AVG TRP
Deep green solid patena


Charles II
1662 Crown, rose below bust


further details
Pontefract Shiliing
(June 1648-March. 1649)
Charles II 1648 octagonal
beneath the large crown a "furred band" over
HANC : DEVS : DEDIT 1648
CAROL : II : D : G : MAG : B : F : ET : H : REX
rev., castle gateway, PC at sides of central tower
OBS to left, protruding cannon on the right
POST : MORTEM : PATRIS : PRO : FILIO
ex.Bridgewater House


further details
ROMAN EMPIRE
Gordian I Africanus (AD238)
Praetorian governor of Lower Britain in 220-222
AE Sestertius (21.60gm)
IMP CAES M ANT GORDIANVS AFR AVG
laureate, draped and cuirassed bust of Gordian
P M TR P COS P P S—C
Emperor, laureate and togate, standing left, holding branch and parazonium.
RIC 7. BMCRE 4. Cohen 3






Coin Tales



Coronation Medallions Charles Ist Hammered




William and Mary Queen Anne 1705 Scotland



Roman Sestercius +


PRESS the coin or medallion



Petition Crown. Exhibition ANA USA
CHARLES II 1663 Silver Crown - Simon's trial coin, his "Petition"
to King Charles II written in two fine lines around the edge.
Full details in this web site. A coin of intrigue.
40mm diam. 35mm depth at edge but 45mm in the centre. Weight 30gms

Thomas Simon was one of the World's greatest engravers.
Simon at the age of 24 engraved a copy of the Great Seal of England
in 1642 and was paid the incredible sum of £100-
Simon's lifetime's achievement is 1663 was the Petition Crown


Contact info@petitioncrown.com
Coin Collecting, British coins, Hammered, Milled coins, copper, brass, tin, gold, Tokens
& Medallions, Coronation Medallions, Numismatics, Scotish coins, Coins of England,
Collecting coins, coins of Ireland, British coin collecting. Pattern & Proofs.
Sun-wu-kong, museumcoins, petitioncrown, sunwukong

© Copyright 2003-2015 GU Est - all rights reserved worldwide. Use of any images or
content on this website without prior written permission of GU Est is
strictly prohibited or the lender. Please contact info@petitioncrown.com

Link 6k 240x120 Link 3.5k 180x90



Link 6k 240x120 Link 150x186 Link 120 x 149


PRESS HERE TO RETURN TO TOP OF THE PAGE